If you guys follow us on facebook you may have seen a couple updates we did with information about the flooding that happened in Duluth, MN on Wednesday.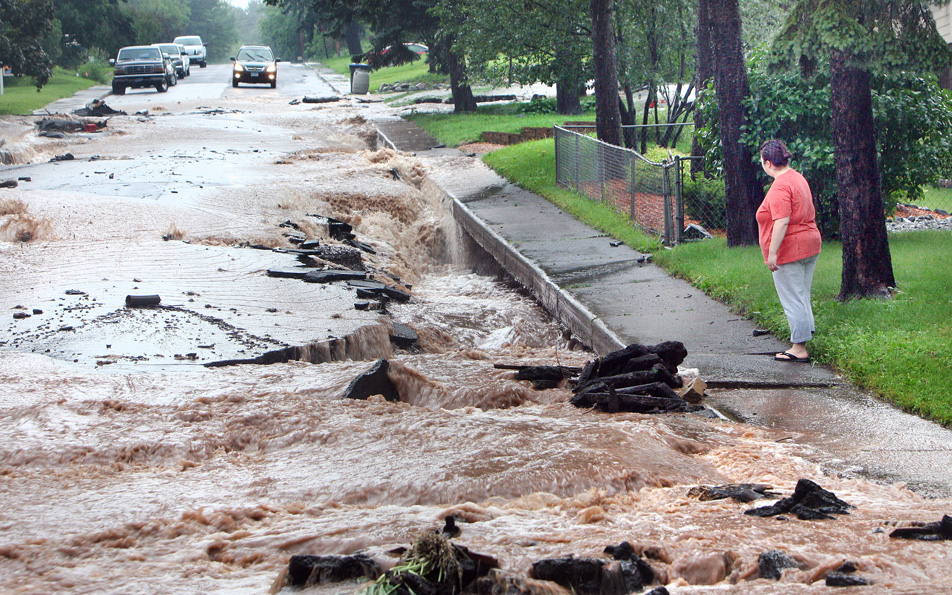 Image from Minnesota Public Radio
This is a really big deal to us.  Neither Jen nor I live there anymore, but I do still have a house up there.  (One room in our basement got wet due to our sump pump FAILING and we have to replace the carpet. We are thankful that is the only damage.)  Duluth holds a very special place in both of our hearts.  We both went to college there.  I met Aaron there, Matea came home to us and Adlee was born in Duluth.  Jen was called to be a full time missionary for a year while in Duluth and we both still have NUMEROUS close friends and family who live up there.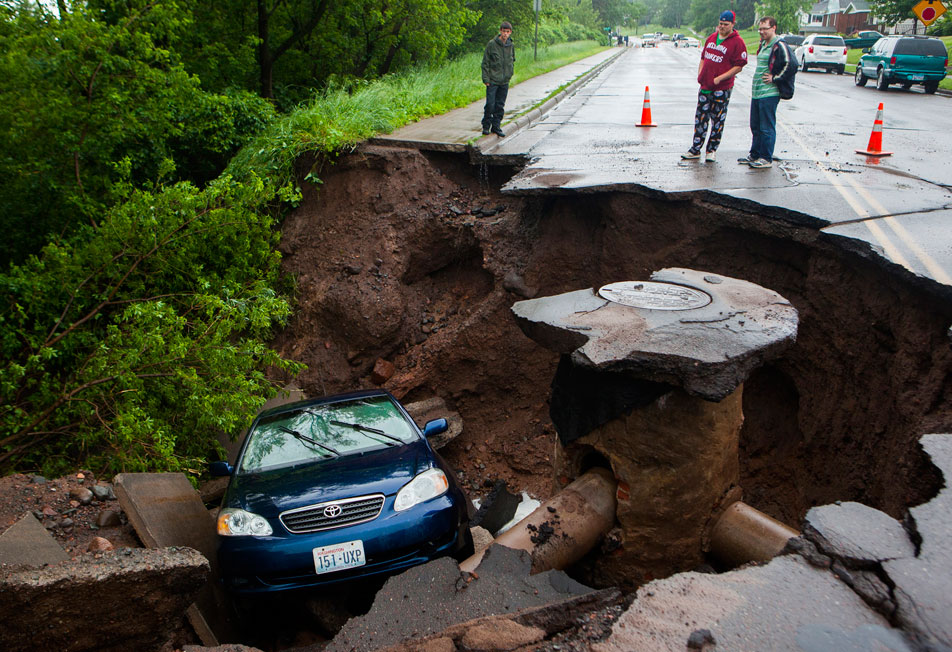 Image from Minnesota Public Radio
If all you have heard about the flood in Duluth is that a goat and a few sheep died at the zoo we URGE you to look beyond that to the people who were impacted by this storm.  Duluth is built on a huge rock, and water cannot be absorbed into rock.  The extreme amount of rain in such a short time has caused damage to homes and streets that is estimated to run into the $80 million.
image via
Thankfully, and to the glory of God, nobody has died (as of the latest I have heard at the writing of this post).  It is just so crazy to us to see photos coming out of Duluth…we know those intersections, those streets, and those areas.  If you have a few minutes search "Duluth flooding" on google or youtube.  You will be amazed at the power of water.
But be even more amazed at the grace and power of God.  Aaron was in Duluth Thursday to take care of our house.  On his way out of town he saw two, FULL double rainbows.  Genesis 9:13  I have set my rainbow in the clouds and it will be the sign of the covenant between me and the earth. Gen 9:13
So friends, here is your dose of perspective for the weekend. Take some time to ponder it.  We'll see you on Monday – coffee in hand!