Once again we're going to say it: WE ARE SO EXCITED FOR THIS GIVEAWAY!!!
One of the most fun things about being in blogland and cruising around Etsy are the cool people that we have had the privilege to meet.  One of those people is Kathleen who is the owner of the Etsy store Printable Scripture.  Jen and I are simply IN LOVE with the prints that she creates!   If you are unfamiliar with this store, here is how it works.  You purchase a "print" from Kathleen and she emails you the pdf file of her creation.  You can then print off as many copies of the print as you like!  It is fantastic!  Between the two of us Jen and I have 11 pdf files.  :-)  I currently have two up in my dining room and will be putting more up as we continue to decorate the rest of our house.  Jen has one up in her hallway.
We first found Printable Scripture on pinterest.  I'm not sure if you ever click through the things that you pin, but you should.  If we hadn't clicked through this first print we saw we would have never found Kathleen's store!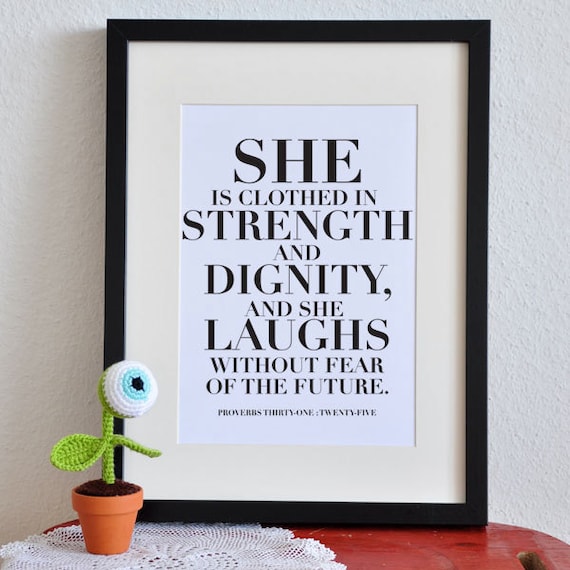 As we usually do when we do a giveaway, we love to interview our generous store owners who are letting our readers win something!  Here is what we got from Kathleen:

PPS: Tell us a little bit about yourself
Kathleen:  Ok, two amusing tidbits about myself when I was younger. I was told by my aunt that I accepted Christ into my life when I was four because I had a toothache and my Sunday school teacher said Jesus could heal me.
When I was seven or eight, I once woke up thinking it was Sunday, got into my Sunday dress in a rush and complained to my mother about why she did not wake me up for church. (She wasn't a Christian at that time.)  It was actually a Saturday and my mother had allowed me to sleep in.
PPS: What inspired you to start printable scriptures?
Kathleen: I love typography and scripture. At first I wanted to take a scripture that inspired me in my daily devotion reading
and use that as an opportunity to design a typography poster around the Word of God. I just love the idea of adorning our spaces with the Word and being mentally soaked in it. There is so much wisdom, encouragement and empowerment from the Word I thought this should be shared with others. So Printable Scripture was born. 
PPS: Do you have a favorite print?
Kathleen: Yes, my favorite prints are from Proverbs 31. This time when I read Proverbs 31, I learned to understand it in a new light.
I had previously disliked Proverbs 31 as I thought it was all about domesticity and the "Super Housewife". Now that I read it again,
I see an empowered woman who takes good care of her family, her household and her business. She is a positive woman who makes an impact not just on her home, but on people around her. I hope for all women of the world to be "clothed in strength and dignity, and laugh without fear of the future". (Proverbs 31: 25) We love it that the print that had us find Kathleen is her personal favorite!
PPS: Anything else fun you'd like to share with us?
Kathleen: If anyone ever drops by Munich (Germany), drop me a line! If I can, I'd be happy to have a cuppa with you!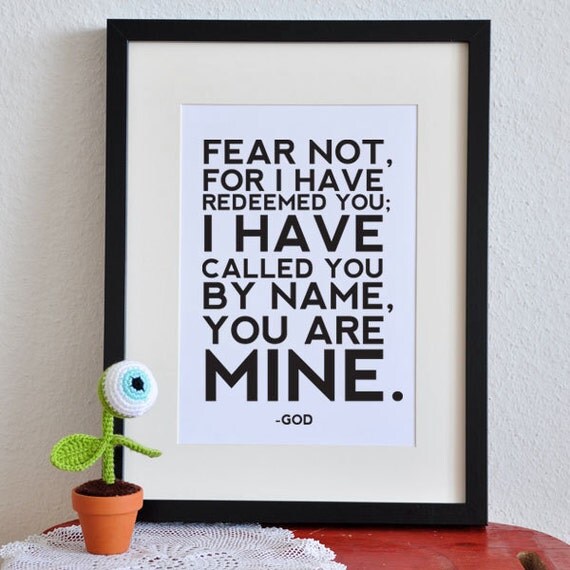 Ok, now for the giveaway information. If you are fan of Printable Scripture you are going to LOVE this.  One lucky person (courtesy of random.org) will win a $20 voucher to Printable Scripture!!  BUT WAIT, THERE IS MORE!  Kathleen has made EVERYONE who enters the giveaway a winner – if you enter to win this giveaway we will email you a promo code good for 50% off your Printable Scripture order!  Here is how you can enter:
Go to Printable Scripture and comment on this post and let us know what your favorite  print is.
THAT IS IT!!  Of course, you"ll probably want to facebook about this giveaway because Kathleen and her store are so cool.  And while you are at it you should probably "like" us on facebook so we can meet our goal of 100 facebook friends by November 1.  :-)  You will have until Sunday at 6pm to enter this giveaway.  I hope you are as excited as we are!!  Happy Thursday!